Yes, They Think We Are Great!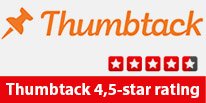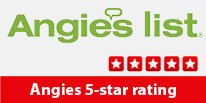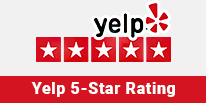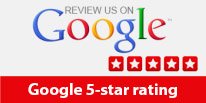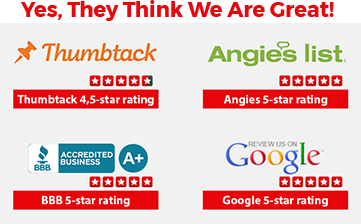 Frigidaire Appliance Repair Fort Worth
Are your Frigidaire appliances acting up? Don't worry, you've come to the right place! At Best Viking Appliance Repair, we provide top-notch Frigidaire appliance repair services in Fort Worth and the surrounding areas. Our team of skilled technicians is here to help you get your appliances back in working order, ensuring your home runs smoothly.
Why Choose Best Viking Appliance Repair?
Experienced Professionals: Our technicians are well-trained and have extensive experience in repairing Frigidaire appliances. They stay up to date with the latest industry advancements to provide you with the best service possible.
Authorized Repair Service: As an authorized Frigidaire appliance repair service, we have access to genuine parts and follow manufacturer guidelines for repairs. You can trust us to handle your appliances with care and precision.
Convenient Service: We understand the importance of your time, which is why we offer flexible scheduling options. You can count on us to arrive promptly and efficiently diagnose and repair your Frigidaire appliances.
Comprehensive Repairs: Whether you need Frigidaire stove repair, dishwasher repair, washer repair, refrigerator repair, dryer repair, or range repair, we've got you covered. Our technicians are well-versed in addressing a wide range of appliance issues.
Quality Guarantee: We take pride in our work and strive for customer satisfaction. That's why we offer a quality guarantee on all our Frigidaire appliance repairs. If you encounter any issues after our service, simply give us a call, and we'll make it right.
Common Frigidaire Appliance Problems
Understanding common issues with Frigidaire appliances can help you identify when it's time to seek professional repair services. Here are some examples:
Frigidaire Stove
Is your Frigidaire stove failing to heat up properly or experiencing temperature inconsistencies? This could be due to a faulty heating element or a malfunctioning thermostat. Our skilled technicians can diagnose the problem and replace any defective components to restore your stove's performance.
Frigidaire Dishwasher
If your Frigidaire dishwasher is leaving dishes dirty, not draining properly, or making unusual noises, it's time to give us a call. Our experts will inspect the dishwasher's motor, pump, and spray arms to identify the root cause of the issue. We'll efficiently fix the problem, ensuring your dishwasher operates at its best.
Frigidaire Washer
A leaking washer, excessive vibrations, or failure to start can disrupt your laundry routine. Our Frigidaire washer repair service covers a range of issues, including faulty water inlet valves, worn-out belts, or malfunctioning electronic controls. Trust our technicians to restore your washer's performance promptly.
Addressing Frigidaire Appliance Problems
When it comes to Frigidaire appliance repair, it's crucial to address issues promptly to prevent further damage. Here are some potential causes and solutions:
Heating Element Replacement
If your Frigidaire stove isn't heating properly, a defective heating element might be the culprit. Our technicians can replace the faulty element, ensuring your stove reaches the desired temperature for efficient cooking.
Motor Repair
When your Frigidaire dishwasher or washer is malfunctioning, it could be due to a faulty motor. Our experts will examine the motor, diagnose the issue, and perform the necessary repairs or replacements to restore proper functionality to your appliance.
Water Inlet Valve Replacement
If your Frigidaire washer is experiencing water leakage, it could be a result of a damaged water inlet valve. Our technicians will inspect the valve, determine if it needs replacement, and install a new one to prevent further leaks and ensure optimal performance.
Electronic Control Board Repair
Problems with the electronic control board can lead to various issues in your Frigidaire appliances. Whether it's a stove, dishwasher, or refrigerator, our skilled technicians have the expertise to diagnose and repair faulty control boards, restoring full functionality to your appliance.
Contact Our Frigidaire Appliance Repair Pros Today!
Don't let malfunctioning Frigidaire appliances disrupt your daily routine. Contact Best Viking Appliance Repair for reliable and efficient Frigidaire appliance repair in Fort Worth. Our experienced technicians are just a call away, ready to provide expert service and bring your appliances back to life.
Remember, prompt repairs can save you from costly replacements down the line. Trust our authorized repair service to deliver exceptional results and get your Frigidaire appliances working like new again. Contact us now to schedule a service appointment!