Yes, They Think We Are Great!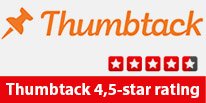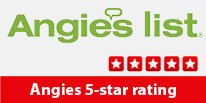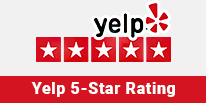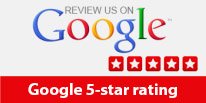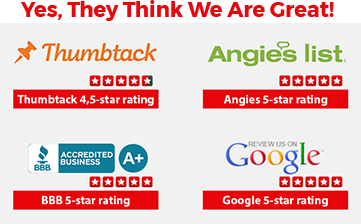 Siemens Appliance Repair Fort Worth
Professional Siemens Appliance Repair Service
Are you experiencing issues with your Siemens appliances? Look no further! Our team of authorized Siemens appliance repair pros is here to provide you with top-notch repair services in Fort Worth. We specialize in repairing Siemens stoves, dishwashers, washers, refrigerators, dryers, and ranges. With our expertise and commitment to customer satisfaction, you can trust us to get your Siemens appliances back in working order.
Common Problems with Siemens Appliances
Siemens appliances are known for their durability and high performance. However, like any other appliances, they may encounter issues over time. Here are some common problems you might face:
Siemens Stove: Burners not heating evenly, control panel malfunction, or oven not reaching the desired temperature.
Siemens Dishwasher: Inefficient cleaning, leaks, strange noises, or failure to start.
Siemens Washer: Not spinning or agitating, excessive vibration, water leakage, or error codes.
Siemens Refrigerator: Poor cooling, water dispenser not working, unusual noises, or ice buildup.
Siemens Dryer: No heat, takes too long to dry, overheating, or drum not spinning.
Siemens Range: Faulty burners, oven not heating, or control panel issues.
These issues can be frustrating, but don't worry! Our skilled technicians have the knowledge and experience to diagnose and resolve these problems efficiently.
Siemens Appliance Repair Services
At Best Siemens Appliance Repair, we offer comprehensive repair services for Siemens appliances. Here's what you can expect when you choose us:
Expert Technicians: Our repairmen are highly trained and experienced in working with Siemens appliances. They stay up-to-date with the latest technologies and repair techniques.
Convenient Scheduling: We understand the importance of your time. That's why we offer flexible scheduling options to suit your busy lifestyle. Simply give us a call or use our online contact form to book an appointment.
Prompt Response: We value your time and aim to provide quick responses to your appliance repair needs. We strive to arrive at your doorstep at the scheduled time, fully equipped to diagnose and fix the problem.
Efficient Repairs: Our goal is to restore your Siemens appliance to optimal functionality. We use genuine Siemens parts and employ industry-leading techniques to ensure long-lasting repairs.
Customer Satisfaction: Your satisfaction is our top priority. We believe in delivering excellent service that exceeds your expectations. Our friendly technicians will address any concerns you may have and ensure you are completely satisfied with the results.
When you choose Best Siemens Appliance Repair, you're choosing reliable, efficient, and affordable service that you can trust.
Contact Us for Siemens Appliance Repair in Fort Worth
If you're experiencing issues with your Siemens appliances, don't hesitate to reach out to us. Our team of authorized repair experts is ready to assist you. Contact us today to schedule an appointment or discuss your appliance problems. Let us take care of your Siemens appliance repair needs, so you can get back to enjoying the convenience they bring to your life.
Trust our reliable Siemens appliance repair service in Fort Worth. We are dedicated to providing the best solutions for all your Siemens appliance issues.
Examples of Siemens Appliance Repair Services
Let's take a closer look at some specific examples of our Siemens appliance repair services:
Siemens Stove Repair
If your Siemens stove burners are not heating evenly or your oven is not reaching the desired temperature, our skilled technicians can help. They will diagnose the problem, whether it's a faulty heating element or a control panel malfunction, and provide an efficient solution. Imagine cooking your favorite meals with a fully functional Siemens stove once again!
Siemens Dishwasher Repair
A Siemens dishwasher that's not cleaning dishes properly or experiencing leaks can disrupt your daily routine. Our repair experts are well-versed in identifying the root cause of these issues. From unclogging the spray arms to replacing faulty seals, we will restore your Siemens dishwasher's performance, so you can enjoy sparkling clean dishes without any hassle.
Siemens Washer Repair
Is your Siemens washer refusing to spin or agitate? Perhaps it's vibrating excessively or displaying error codes. Our technicians have the expertise to diagnose and repair various washer problems. Whether it's a motor issue, a faulty belt, or an electronic control problem, we'll have your Siemens washer back in action, making laundry day a breeze.
These are just a few examples of the Siemens appliance repair services we offer. We understand the importance of these appliances in your daily life, and our goal is to provide efficient and long-lasting solutions to get them back to their optimal state.
Don't let appliance issues disrupt your routine any longer. Contact Best Siemens Appliance Repair today to schedule a service appointment. Our authorized repair service will have your Siemens appliances running smoothly once again. Trust us for the best Siemens appliance repair in Fort Worth!