Yes, They Think We Are Great!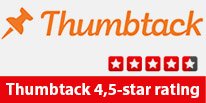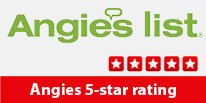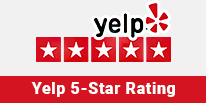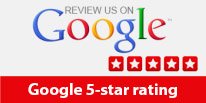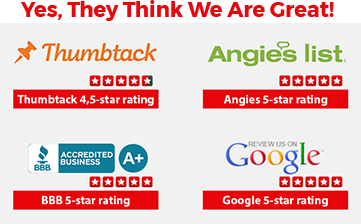 Whirlpool Appliance Repair Fort Worth
Are your Whirlpool appliances giving you trouble? Don't let a malfunctioning appliance disrupt your daily routine! At Best Viking Appliance Repair, we understand the importance of having reliable and fully functional appliances in your home. That's why we offer top-notch Whirlpool appliance repair services in Fort Worth and the surrounding areas.
Why Choose Best Viking Appliance Repair for Whirlpool Appliance Repair in Fort Worth?
Expert Technicians: Our team consists of highly skilled and experienced technicians who specialize in Whirlpool appliance repair. They undergo rigorous training to stay updated with the latest repair techniques and technologies.
Prompt and Reliable Service: We value your time, and our technicians are committed to arriving on time and completing repairs efficiently. You can trust us to get your Whirlpool appliances up and running again quickly.
Authorized Repair Service: We are an authorized repair service provider for Whirlpool appliances. When you choose us, you can have peace of mind knowing that your repairs are being handled by professionals who adhere to the manufacturer's standards.
Comprehensive Repairs: Whether it's a Whirlpool stove, dishwasher, washer, refrigerator, dryer, or range, our skilled technicians have the expertise to diagnose and repair a wide range of appliance issues.
Convenient Service: We understand the inconvenience of a malfunctioning appliance. That's why we offer flexible scheduling options to suit your busy lifestyle. Simply give us a call or contact us through our website to book an appointment.
Common Whirlpool Appliance Problems We Resolve
Whirlpool appliances are known for their quality and reliability, but like any appliance, they can experience issues over time. Here are some of the common problems our technicians frequently encounter:
1. Whirlpool Stove
A malfunctioning Whirlpool stove can disrupt your meal preparation routine. Whether it's an unresponsive burner, an oven that won't heat up, or erratic temperature control, our technicians can diagnose the issue and provide an effective solution. For example:
One of our customers in Fort Worth recently faced an issue with their Whirlpool stove. The oven temperature was inconsistent, leading to unevenly cooked meals. Our technician quickly identified a faulty temperature sensor and replaced it, restoring the stove's performance.
2. Whirlpool Dishwasher
A faulty Whirlpool dishwasher can create a messy kitchen and leave your dishes less than sparkling. If you notice your dishwasher not cleaning dishes properly, leaking, or displaying error codes, our experts can diagnose and fix the problem. For instance:
A customer in Fort Worth contacted us because their Whirlpool dishwasher was leaving a film on dishes. Our technician discovered a clogged spray arm and cleared the blockage, ensuring the dishwasher could effectively clean dishes again.
3. Whirlpool Washer
Is your Whirlpool washer causing leaks, not spinning, or giving error messages? Our skilled technicians have the knowledge to troubleshoot and repair various washer issues. Here's an example:
A Fort Worth resident had a Whirlpool washer that was leaking water during every cycle. Our technician identified a worn-out door seal as the culprit and replaced it, preventing further leakage and ensuring the washer's proper functioning.
4. Whirlpool Refrigerator
A malfunctioning Whirlpool refrigerator can lead to food spoilage and inconvenience. If your refrigerator is not cooling, making strange noises, or experiencing temperature fluctuations, our Whirlpool appliance repair pros can get it back to optimal condition. Here's an example:
A customer in Fort Worth reached out to us when their Whirlpool refrigerator started making loud noises. Our technician diagnosed a faulty condenser fan motor and replaced it, restoring the refrigerator's quiet operation and ensuring proper cooling.
5. Whirlpool Dryer
Is your Whirlpool dryer not heating, taking longer to dry clothes, or producing unusual smells? Our experienced technicians can identify the issue and provide efficient repairs. Consider the following example:
A Fort Worth homeowner contacted us because their Whirlpool dryer was not drying clothes effectively. Our technician found a clogged vent line and cleared it, allowing proper airflow and restoring the dryer's drying performance.
Contact Best Viking Appliance Repair for Top-Quality Whirlpool Appliance Service
Don't let malfunctioning Whirlpool appliances disrupt your daily life. Contact Best Viking Appliance Repair, your trusted Whirlpool appliance repair service in Fort Worth. Our expert technicians are ready to provide reliable and efficient repairs to get your appliances back on track.
Simply give us a call or fill out the contact form on our website to schedule an appointment. Experience the convenience and peace of mind that come with our authorized Whirlpool appliance repair service.
Remember, when it comes to Whirlpool appliance repair in Fort Worth, trust the experts at Best Viking Appliance Repair!