Yes, They Think We Are Great!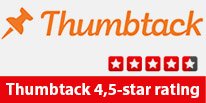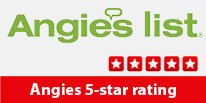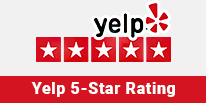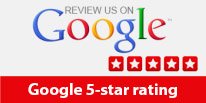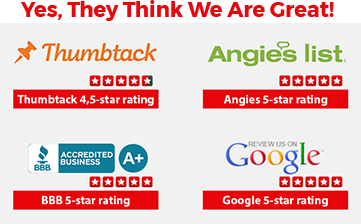 Miele Appliance Repair Fort Worth
Are your Miele appliances giving you trouble? Don't worry, we've got you covered! At Best Viking Appliance Repair, we specialize in top-notch Miele appliance repair services in Fort Worth and the surrounding areas. Whether you need Miele dishwasher repair, Miele washer repair, Miele refrigerator repair, Miele dryer repair, Miele range repair, or any other Miele appliance service, our team of skilled technicians is here to help!
Why Choose Us for Miele Appliance Repair?
When it comes to repairing your valuable Miele appliances, you want a reliable and trustworthy service provider. Here's why we're the best choice for Miele appliance repair in Fort Worth:
Authorized Repair Service: As an authorized Miele appliance repair service, we have the expertise and knowledge to handle all types of Miele appliance issues. You can trust us to deliver top-quality repairs that meet Miele's strict standards.
Experienced Technicians: Our team consists of highly skilled technicians who are extensively trained in Miele appliance repair. They have the experience and expertise to diagnose and fix a wide range of Miele appliance problems quickly and efficiently.
Prompt Service: We understand that a malfunctioning Miele appliance can disrupt your daily routine. That's why we prioritize prompt service to get your appliances up and running as soon as possible. Simply give us a call, and we'll schedule a convenient appointment for you.
Comprehensive Repairs: Whether it's a faulty dishwasher, a malfunctioning washer, a temperamental refrigerator, or any other Miele appliance issue, our technicians are equipped to handle it all. We use advanced tools and genuine Miele parts to ensure lasting repairs.
Exceptional Customer Service: Our goal is to provide you with an outstanding customer experience from start to finish. We're dedicated to addressing your concerns, answering your questions, and ensuring your satisfaction with our Miele appliance repair services.
Common Problems with Miele Appliances
Miele appliances are renowned for their exceptional performance and durability. However, like any other appliances, they may encounter issues over time. Here are some of the most common problems that Miele appliances can experience:
Miele Dishwasher Issues:
Not starting or powering on
Inadequate cleaning or rinsing
Water leakage or pooling
Unusual noises during operation
Miele Washer Problems:
Failure to spin or agitate
Excessive vibration or shaking
Drainage issues
Door lock or latch problems
Miele Refrigerator Troubles:
Inconsistent temperature
Leaking water dispenser
Frost buildup or inadequate cooling
Strange odors
Miele Dryer Malfunctions:
No heat or insufficient drying
Loud or unusual noises
Faulty controls or display
Over drying or overheating
Miele Range Issues:
Burner ignition problems
Inconsistent heating
Oven not reaching desired temperature
Defective control panel
These are just a few examples of the problems that can occur with Miele appliances. If you're experiencing any of these issues or encountering other difficulties with your Miele appliance, don't hesitate to reach out to us for professional Miele appliance repair in Fort Worth.
Our Miele Appliance Repair Services
At Best Viking Appliance Repair, we offer comprehensive Miele appliance repair services to ensure your appliances are restored to optimal working condition. Here's an overview of the services we provide:
Miele Dishwasher Repair:
Our skilled technicians can diagnose and repair various Miele dishwasher issues, such as power failures, drainage problems, and malfunctioning spray arms. We'll have your dishwasher running efficiently again in no time, so you can enjoy spotlessly clean dishes with ease.
Miele Washer Repair:
If your Miele washer is acting up, our experts can help. From addressing spin and agitation failures to resolving drainage and door lock issues, we'll get your Miele washer back to delivering clean and fresh laundry in no time.
Miele Refrigerator Repair:
A malfunctioning Miele refrigerator can lead to spoiled food and inconvenience. Our technicians are adept at handling various refrigerator problems, including temperature inconsistencies, water leakage, and cooling issues. Trust us to restore the performance and reliability of your Miele refrigerator.
Miele Dryer Repair:
When your Miele dryer isn't drying clothes effectively or is making strange noises, it's time to call in the experts. We specialize in Miele dryer repairs, addressing issues such as heating failures, noisy operation, and control panel malfunctions. Say goodbye to damp laundry and hello to properly dried clothes!
Miele Range Repair:
If your Miele range is experiencing problems with burner ignition, heating inconsistency, or oven temperature control, our skilled technicians can provide the necessary repairs. We'll ensure your Miele range is functioning flawlessly, allowing you to prepare meals with precision and ease.
Remember, these are just a few examples of the Miele appliance repair services we offer. Whether it's a dishwasher, washer, refrigerator, dryer, range, or any other Miele appliance, we have the expertise to handle it.
If you're in need of reliable and efficient Miele appliance repair in Fort Worth, look no further than Best Viking Appliance Repair. Contact us today to schedule an appointment with our trusted Miele repairman and let us take care of your Miele appliance troubles!