Yes, They Think We Are Great!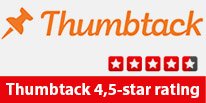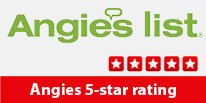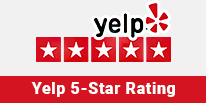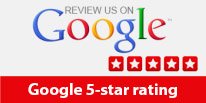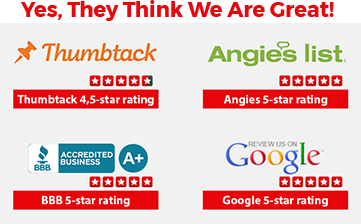 Samsung Appliance Repair Fort Worth
Are you experiencing issues with your Samsung appliances? Don't worry, we've got you covered! At Best Viking Appliance Repair, we offer top-notch Samsung appliance repair services in Fort Worth and the surrounding areas. Our team of skilled technicians is here to provide you with reliable and efficient solutions to get your Samsung appliances up and running again.
Why Choose Us for Samsung Appliance Repair?
Authorized Repair Service: We are an authorized Samsung appliance repair service provider, ensuring that your repairs are done by knowledgeable professionals who understand the intricacies of Samsung appliances.
Experienced Technicians: Our team consists of experienced technicians who have undergone rigorous training to handle all types of Samsung appliance repairs. They are equipped with the latest tools and techniques to diagnose and fix any issues.
Prompt and Reliable: We understand the importance of your appliances in your daily life. That's why we strive to provide prompt and reliable repair services, minimizing any inconvenience caused by malfunctioning appliances.
Wide Range of Services: Whether it's your Samsung stove, dishwasher, washer, refrigerator, dryer, or range that needs repair, we have the expertise to handle it all. No job is too big or too small for our skilled technicians.
Convenient Service: We offer Samsung appliance repair service near you, making it easy for you to get your appliances fixed without hassle. Just give us a call or contact us, and we'll be there to assist you.
Common Samsung Appliance Problems
Here are some of the most common problems you might encounter with your Samsung appliances:
Samsung Stove
Problem: The burners are not heating up.
Cause: This issue could be due to a faulty heating element or a malfunctioning control board.
Solution: Our expert technicians will diagnose the problem and replace any defective parts to restore proper functionality to your Samsung stove.
Samsung Dishwasher
Problem: The dishwasher is not draining.
Cause: A clogged drain hose or a malfunctioning pump can lead to drainage problems in your Samsung dishwasher.
Solution: Our skilled repairmen will inspect the drain system, clear any blockages, and repair or replace any faulty components to ensure your dishwasher drains properly.
Samsung Washer
Problem: The washer is leaking water.
Cause: A worn-out door seal or a damaged water inlet valve can result in water leakage from your Samsung washer.
Solution: Our technicians will carefully examine the washer, replace the faulty parts, and perform necessary repairs to prevent further water leakage.
Quality Samsung Appliance Repairs
When it comes to Samsung appliance repair in Fort Worth, trust Best Viking Appliance Repair for exceptional service. We prioritize customer satisfaction and strive to deliver the best results for every repair job we undertake. Don't let faulty appliances disrupt your daily routine – contact us today to schedule a repair service and get your Samsung appliances working like new again!
Reliable Samsung Appliance Repair Service Near You
If you're searching for the best Samsung appliance repair service near you, look no further. At Best Viking Appliance Repair, we are dedicated to providing top-notch repair solutions to address any issues with your Samsung appliances. Here's why we are your go-to choice:
Expertise and Knowledge: Our technicians have extensive experience in repairing Samsung appliances. They stay updated with the latest advancements in Samsung technology to ensure accurate diagnoses and effective repairs.
Fast and Efficient Service: We understand the urgency of appliance repairs, which is why we prioritize quick turnaround times. Our team is equipped with the necessary tools and expertise to efficiently handle Samsung appliance repairs.
Genuine Samsung Parts: We use only genuine Samsung replacement parts to ensure the highest quality repairs. This guarantees optimal performance and extends the lifespan of your appliances.
Affordable Pricing: We believe in providing transparent and competitive pricing for our Samsung appliance repair services. You can trust us for fair and affordable rates without compromising on the quality of our work.
Customer Satisfaction: Our ultimate goal is your satisfaction. We strive to exceed your expectations by delivering exceptional service and ensuring that your Samsung appliances are restored to their optimal condition.
Contact Us for the Best Samsung Appliance Repair
Don't let a malfunctioning Samsung appliance disrupt your daily routine. Contact Best Viking Appliance Repair today for the best Samsung appliance repair in Fort Worth. Our skilled technicians are ready to assist you and provide the necessary repairs to get your appliances back in working order.
Call us now to schedule an appointment or to learn more about our services. You can also reach out to us via email. We look forward to serving you and resolving all your Samsung appliance repair needs!