Yes, They Think We Are Great!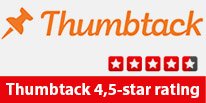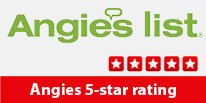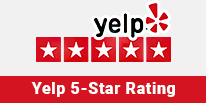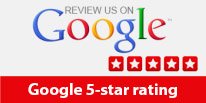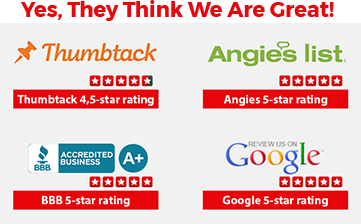 Thermador Appliance Repair Fort Worth
Reliable Thermador Appliance Repair Service
Welcome to Best Viking Appliance Repair, your trusted source for professional Thermador appliance repair in Fort Worth. When your Thermador appliances encounter issues, our team of expert technicians is here to provide reliable and efficient solutions. With years of experience and extensive knowledge of Thermador appliances, we are your go-to experts for all your repair needs.
Why Choose Our Thermador Appliance Repair Service?
Highly Skilled Technicians: Our team consists of highly skilled and certified technicians who specialize in Thermador appliance repair. They have the expertise to diagnose and fix a wide range of problems.
Prompt and Reliable Service: We understand the importance of a functioning appliance in your daily life. That's why we strive to provide prompt and reliable service, minimizing any inconvenience caused by appliance breakdowns.
Authorized Repair Service: As an authorized Thermador appliance repair service, we have access to genuine parts and follow manufacturer guidelines to ensure the best quality repairs.
Comprehensive Repair Solutions: Whether it's a Thermador stove, dishwasher, washer, refrigerator, dryer, or range, our technicians are equipped to handle all types of repairs. No problem is too big or small for us.
Convenient and Affordable: We offer convenient scheduling options to suit your busy lifestyle. Our services are competitively priced, providing you with affordable repair solutions without compromising on quality.
Common Problems with Thermador Appliances
Thermador appliances are known for their durability and performance. However, like any other appliance, they can experience issues over time. Here are some of the most common problems you might encounter:
1. Heating Issues:
One of the common problems with Thermador appliances is heating issues. For example, your Thermador stove may not heat up properly, or the oven temperature might be inconsistent. This can affect your cooking results and make meal preparation a hassle.
Our skilled technicians can diagnose the cause of the heating issues, which could range from faulty heating elements to malfunctioning thermostats. We'll provide the necessary repairs to restore optimal heating performance.
2. Water Leakage in Dishwashers:
Thermador dishwashers are designed to efficiently clean your dishes. However, if you notice water leakage around the dishwasher or puddles forming inside, it's a sign of a problem. This can lead to water damage and disrupt your kitchen routine.
Our experienced technicians will inspect the dishwasher, identify the source of the leakage, and fix it promptly. Whether it's a faulty gasket, clogged drain hose, or damaged inlet valve, we'll resolve the issue to prevent further leaks.
3. Cooling Problems in Refrigerators:
A malfunctioning Thermador refrigerator can be a major inconvenience, causing food spoilage and wastage. If you notice inadequate cooling, fluctuating temperatures, or excessive frost buildup, it's crucial to address the issue promptly.
Our experts will examine the refrigerator's cooling system, including the condenser coils, evaporator fan, and thermostat. We'll troubleshoot and repair any faulty components to restore the refrigerator's cooling performance.
Experience Exceptional Thermador Appliance Repair Service
At Best Viking Appliance Repair, we take pride in providing exceptional Thermador appliance repair service. Our goal is to ensure that your Thermador appliances are back up and running smoothly, allowing you to enjoy their performance and convenience.
Here are some more examples of the Thermador appliance repair services we offer:
4. Washer Repair:
If your Thermador washer is experiencing issues such as not spinning, leaking, or producing unusual noises, our technicians can diagnose and repair the problem. We have the expertise to handle various washer malfunctions and restore the appliance's functionality.
5. Dryer Repair:
A faulty Thermador dryer can disrupt your laundry routine. Whether it's a dryer that doesn't heat up, takes too long to dry, or produces excessive noise, our skilled technicians can efficiently diagnose and fix the issue. We'll ensure that your dryer is working efficiently and safely.
6. Range Repair:
If your Thermador range is experiencing problems such as burner ignition issues, uneven heating, or control panel malfunctions, our technicians are here to help. We'll troubleshoot and repair the range to restore its optimal performance, allowing you to cook with ease.
When you choose Best Viking Appliance Repair for your Thermador appliance repair needs, you can expect:
Timely and professional service
Accurate diagnostics and effective solutions
Usage of genuine Thermador parts for repairs
Friendly and knowledgeable technicians
Transparent pricing and no hidden costs
Don't let appliance problems disrupt your daily routine. Contact Best Viking Appliance Repair today to schedule an appointment with our authorized Thermador appliance repair service in Fort Worth. Our skilled technicians will efficiently diagnose and repair your Thermador appliances, ensuring their optimal performance and extending their lifespan.
Call us now or visit our website to book an appointment online. Don't wait, let us take care of your Thermador appliance repair needs!