Yes, They Think We Are Great!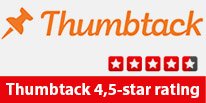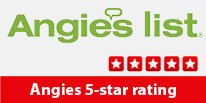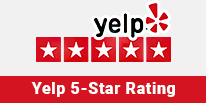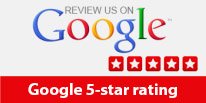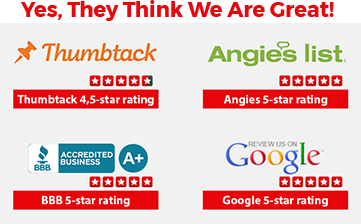 Kitchen Aid Appliance Repair Fort Worth
Are you in need of professional Kitchen Aid appliance repair in Fort Worth? Look no further! At Best Viking Appliance Repair, we specialize in providing top-notch repair services for Kitchen Aid appliances in the Fort Worth area. With our team of skilled technicians and commitment to exceptional customer service, we are your go-to choice for all your Kitchen Aid appliance repair needs.
Why Choose Best Viking Appliance Repair?
Expert Technicians: Our highly trained and experienced technicians have extensive knowledge of Kitchen Aid appliances. They are skilled in diagnosing and repairing a wide range of issues efficiently and effectively.
Authorized Repair Service: We are an authorized repair service provider for Kitchen Aid appliances. This means we have access to genuine Kitchen Aid parts and follow the manufacturer's guidelines for repairs, ensuring the highest quality service.
Prompt Service: We understand the inconvenience caused by a malfunctioning appliance. That's why we strive to provide prompt service, aiming to schedule repairs at your convenience and minimize any disruption to your daily routine.
Comprehensive Repair Solutions: Whether you need Kitchen Aid stove repair, dishwasher repair, washer repair, refrigerator repair, dryer repair, or range repair, we have you covered. Our technicians are proficient in addressing various issues that can arise with Kitchen Aid appliances.
Convenient Service Locations: We offer Kitchen Aid appliance repair in Fort Worth and its surrounding areas. With our service centers strategically located, we can quickly reach your location and provide timely assistance.
Common Problems with Kitchen Aid Appliances
Kitchen Aid appliances are known for their reliability, but even the best appliances can experience issues over time. Here are some common problems you might encounter:
1. Oven Not Heating
One of the most common issues with Kitchen Aid stoves is the oven not heating properly. This can be caused by a faulty heating element, a malfunctioning thermostat, or a broken igniter. Our skilled technicians can diagnose the exact cause and provide the necessary repairs to restore your oven's functionality.
2. Dishwasher Not Draining
If your Kitchen Aid dishwasher is not draining properly, it can lead to dirty dishes and standing water. This problem may be due to a clogged drain hose, a malfunctioning pump, or a faulty drain valve. Our technicians can quickly identify the issue and offer the appropriate repairs to get your dishwasher back in working order.
3. Refrigerator Not Cooling
A refrigerator that fails to cool can result in spoiled food and a major inconvenience. Common causes for this problem include a malfunctioning compressor, a faulty thermostat, or a defective fan motor. Our experts can troubleshoot the issue and perform the necessary repairs to restore proper cooling functionality.
These are just a few examples of the problems you might encounter with your Kitchen Aid appliances. No matter the issue, our skilled technicians have the expertise to provide reliable solutions that will extend the lifespan of your appliances.
Contact Us for Reliable Kitchen Aid Appliance Repair
Don't let a malfunctioning Kitchen Aid appliance disrupt your daily routine. Contact Best Viking Appliance Repair today for the best Kitchen Aid appliance repair in Fort Worth. Our friendly customer service team is ready to assist you and schedule an appointment with one of our expert technicians. Trust us to deliver exceptional service and get your Kitchen Aid appliances back in optimal working condition.