Yes, They Think We Are Great!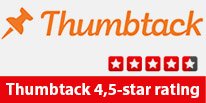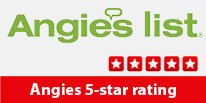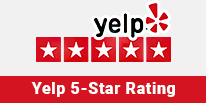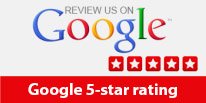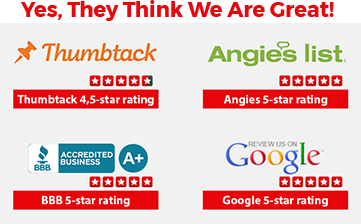 Hotpoint Appliance Repair Fort Worth
If you're in Fort Worth and your Hotpoint appliances are giving you trouble, look no further! Best Viking Appliance Repair is your trusted authorized repair service for all your Hotpoint appliance repair needs. Our team of skilled technicians is dedicated to providing top-notch service and ensuring your Hotpoint appliances are back in working order.
The Benefits of Choosing Best Viking Appliance Repair
Experienced Technicians: Our highly trained technicians have extensive experience in repairing Hotpoint appliances. They possess the knowledge and expertise to handle any issue efficiently and effectively.
Comprehensive Repair Services: We offer a wide range of Hotpoint appliance repair services, including:
Hotpoint Stove Repair
If your Hotpoint stove is experiencing problems such as inconsistent heating, faulty burners, or malfunctioning controls, our skilled technicians are here to help. We'll diagnose the issue accurately and provide a reliable repair solution, ensuring your Hotpoint stove functions flawlessly for your cooking needs.
Hotpoint Dishwasher Repair
A malfunctioning dishwasher can disrupt your daily routine. If your Hotpoint dishwasher is not cleaning dishes effectively, experiencing leaks, or making unusual noises, our experts will diagnose and resolve the problem efficiently. We'll have your Hotpoint dishwasher running smoothly, providing you with sparkling clean dishes every time.
Hotpoint Washer Repair
Is your Hotpoint washer causing you frustration with issues like leaks, excessive vibrations, or failure to start? Our technicians specialize in repairing Hotpoint washers and can handle common problems such as faulty pumps, broken belts, or malfunctioning control panels. We'll have your Hotpoint washer back in action, ensuring your laundry is cleaned effectively.
Hotpoint Refrigerator Repair
A malfunctioning refrigerator can lead to food spoilage and unnecessary expenses. If your Hotpoint refrigerator is not cooling properly, making strange noises, or experiencing defrosting issues, our skilled technicians will diagnose the problem accurately and provide a reliable repair solution. We'll ensure your Hotpoint refrigerator maintains the perfect temperature, keeping your food fresh and safe.
Hotpoint Dryer Repair
Is your Hotpoint dryer not drying clothes effectively or producing unusual noises? Our technicians are well-equipped to handle Hotpoint dryer repairs. We'll diagnose and resolve issues such as inadequate heating, malfunctioning thermostats, or faulty drums. Trust us to restore the optimal performance of your Hotpoint dryer.
Hotpoint Range Repair
If your Hotpoint range is experiencing problems with its oven, burners, or controls, our experts have got you covered. We'll accurately diagnose the issue and provide a reliable repair solution. With our Hotpoint range repair services, you can cook your favorite meals without any hassle.
Prompt and Reliable Service: We understand the importance of timely repairs. Our team strives to schedule appointments that suit your convenience and arrive promptly to diagnose and resolve the issue efficiently.
High-Quality Parts: At Best Viking Appliance Repair, we only use genuine Hotpoint replacement parts to ensure the longevity and optimal performance of your appliances.
Affordable Pricing: We believe in fair and transparent pricing. Our services are competitively priced, and we provide upfront quotes, so you know exactly what to expect without any hidden charges or surprises.
Common Problems with Hotpoint Appliances
Hotpoint appliances are known for their reliability, but like any other appliances, they can encounter issues over time. Here are some common problems you might experience with Hotpoint appliances:
Inconsistent heating or temperature control in your Hotpoint stove, resulting in unevenly cooked food.
Dishwasher not effectively cleaning dishes or experiencing leaks.
Washer not spinning or draining properly, leading to wet clothes or water accumulation.
Refrigerator not cooling adequately, causing food spoilage.
Dryer not drying clothes efficiently or producing excessive noise.
Range burners not igniting or heating up properly.
These issues can be caused by various factors, such as faulty components, wear and tear, or improper maintenance. It's important to address these problems promptly to avoid further damage and inconvenience.
When you choose Best Viking Appliance Repair for your Hotpoint appliance repair needs, you can expect:
Thorough Diagnostics: Our skilled technicians will carefully examine your Hotpoint appliance to identify the root cause of the problem.
Effective Solutions: Once the issue is diagnosed, our experts will implement the necessary repairs using their extensive knowledge and expertise.
Preventive Maintenance Tips: We'll provide you with valuable tips to help you maintain the optimal performance of your Hotpoint appliances and prevent future problems.
Excellent Customer Service: We prioritize your satisfaction. Our friendly team will address any concerns you may have and ensure a seamless repair experience.
Don't let appliance malfunctions disrupt your daily routine. Contact Best Viking Appliance Repair today to schedule an appointment with our trusted Hotpoint appliance repair professionals. We're just a call away from restoring the optimal performance of your Hotpoint appliances in Fort Worth!