Yes, They Think We Are Great!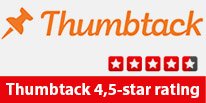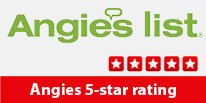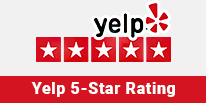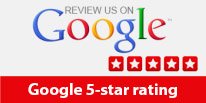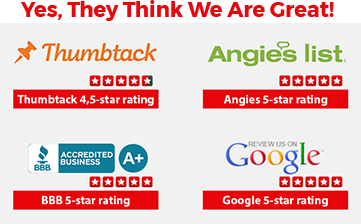 LG Appliance Repair Fort Worth
Welcome to Best Viking Appliance Repair, your trusted experts for LG appliance repair in Fort Worth! If you're experiencing any issues with your LG appliances, our skilled technicians are here to provide reliable and efficient repair services. As an authorized repair service, we have the expertise to handle all your LG appliance repair needs.
Common Problems with LG Appliances
LG appliances are known for their innovative features and cutting-edge technology. However, even the most advanced appliances can encounter problems. Here are some of the most common issues we encounter with LG appliances:
LG refrigerator not cooling adequately or experiencing temperature fluctuations.
LG dishwasher not cleaning dishes effectively or having drainage problems.
LG washer not spinning or draining water properly.
LG dryer not heating or tumbling efficiently.
LG stove burners not igniting or experiencing uneven heating.
LG range hood not effectively ventilating smoke and odors.
Our experienced technicians have in-depth knowledge of LG appliances and can quickly diagnose and resolve these common problems. We understand the inconvenience they can cause, and our goal is to provide prompt and effective solutions.
Our LG Appliance Repair Services
At Best Viking Appliance Repair, we offer comprehensive repair services to address any problems with your LG appliances. Here's an overview of the services we provide:
LG Refrigerator Repair
If your LG refrigerator is not cooling properly or exhibiting temperature inconsistencies, our skilled technicians are here to help. We specialize in diagnosing and repairing issues such as malfunctioning compressors, faulty defrost systems, and damaged seals. Our goal is to restore the optimal performance of your LG refrigerator and ensure your food stays fresh and safe.
LG Dishwasher Repair
A malfunctioning LG dishwasher can disrupt your daily routine. Our experts specialize in LG dishwasher repairs, addressing issues such as poor cleaning results, leaks, and drainage problems. We use genuine LG parts and employ advanced techniques to deliver lasting repairs, so you can enjoy spotless dishes once again.
LG Washer and Dryer Repair
Is your LG washer or dryer causing you frustration? Our technicians are experienced in diagnosing and repairing various washer and dryer problems. Whether it's a washer not spinning or a dryer not drying efficiently, we'll provide reliable solutions to get your laundry routine back on track.
LG Stove and Range Repair
A malfunctioning LG stove or range can hamper your cooking experience. Whether it's burners that won't ignite or temperature control problems, our technicians have the knowledge to diagnose and repair these issues. We'll ensure your LG stove or range functions flawlessly, allowing you to cook with precision and convenience.
When you choose Best Viking Appliance Repair for your LG appliance repair needs, you can expect:
Expert Technicians: Our skilled technicians have extensive experience in repairing LG appliances and stay updated with the latest industry advancements.
Prompt Response: We understand the urgency of appliance repairs. That's why we strive to respond promptly to your service calls and schedule repairs at your convenience.
Quality Repairs: We prioritize delivering quality repairs for your LG appliances. Our technicians use genuine LG parts and employ meticulous repair techniques to ensure long-lasting solutions. We want your repaired LG appliances to function optimally for years to come.
Exceptional Customer Service: We value customer satisfaction and aim to provide a seamless repair experience. Our friendly staff is always ready to address your concerns and answer any questions you may have throughout the repair process.
Affordable Pricing: We offer competitive pricing without compromising on the quality of our service. Our transparent pricing ensures that you know what to expect, with no hidden fees or surprises.
Don't let appliance issues disrupt your daily routine. Contact Best Viking Appliance Repair today to schedule an appointment for your LG appliance repair in Fort Worth. Our skilled technicians are just a phone call away. Reach us or visit our website to contact us and learn more about our reliable LG appliance repair services in Fort Worth.
Remember, when it comes to efficient and professional LG appliance repair in Fort Worth, Best Viking Appliance Repair is the name you can trust!